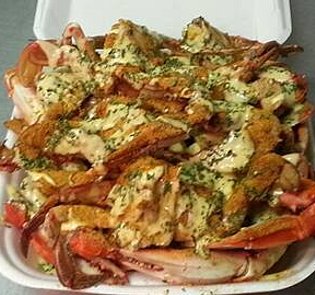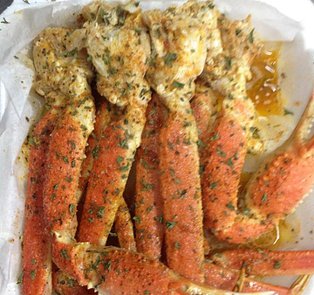 Blue Crab Tray
Crawfish
Mussels
Snow Crab Tray
Clams
Pasta
Blue Crab Combo Tray
Snow Crab Combo Tray
Fried Fish
HAVE ANY QUESTIONS?
TEL: 803-798-0150
TEL: 803-572-5444
EMAIL: thecrabshak1@thecrabshak.com
I want to thank all our followers and supporters for wanting us here. I was just a woman that wanted her blue crabs here locally so I decided that I would bring the Crabs here to Columbia, South Carolina and that garlic butter. I would travel 300 to 500 miles just for these crab trays and decided they belong here in South Carolina too. So thus it began in 2016 and I became known as the Crab Shak. Stay tuned!!! We will be opening more Crab Shak's within the state.
"Just Making it Shacky"
The Crab Shak Food Truck
Follow The Crab Shak Mobile on Facebook
For the Truck Location
(803) 237-5739
The Food Truck Days and Times Vary
The Crab Shak III
655 St. Andrews Road
Columbia, SC 29210
(803) 798-0150
Wendesday-Thursday 11:30-7:00 Friday-Saturday 11:30-10:00
TO PURHASE OUR GARLIC BUTTER AND SEASONING MIXES
THEY ARE AVAILABLE AT:
ON OUR WEBSITE
EBAY.COM
ETSY.COM
WALMART.COM
Eat In, Take Out, Delivery and Catering
You can Order On Line At Any Time
WE SHIP NATIONWIDE ORDER ON EBAY, ETSY AND WALMART
HOME OF THE BLUE CRABS AND FRESH SEAFOOD